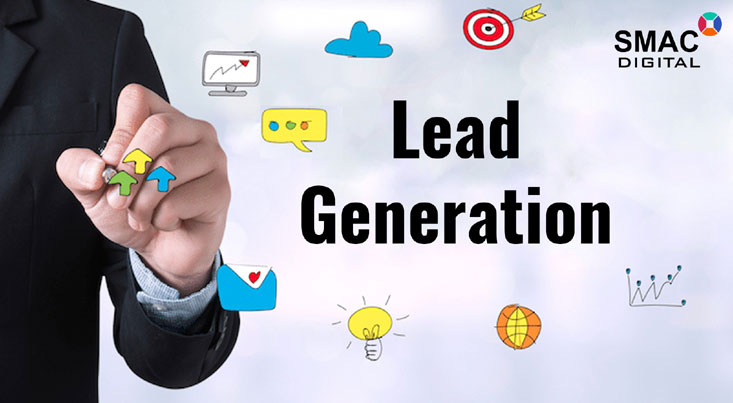 In today's modern world everything is evolving, from types of business to the way of doing business, internet and social media have opened new gates for the business to enter the digital world.
As we know for any business Profit earning is the main motive and for that one needs to increase their sales. And in the modern tech world, people use Lead generation to increase their sales.
But, what is lead generation?
Lead generation is the process that businesses and individuals use to attract and convert strangers and prospects into someone who has indicated interest in your company's product or service. Potential customers can then be turned into real sales.
Before digitalization, for generating leads, people used advertising, customer referrals, events and telemarketing. But after the digitalization, now the strategies revolve more around utilizing technology and include organic search engine results, the Internet, social media and using specialist online lead generation services.
Why do you need lead generation?
When a stranger or prospect customer starts off a connection with you by showing interest in your business, then the conversion of such a stranger into a customer becomes more organic and natural.
Lead generation falls under stage 2 of the inbound marketing methodology. It occurs after you have attracted the audience and are ready to convert those prospects into leads for the sales team.
How to generate leads?
As now we understand what and why lead generation is important, now it's important to know how it can be done.
Here are a few points one should keep in my mind when looking for lead generation:
Identify your Target Audience

The first and most important thing is to identify the audience, which you want to target for the product or who will be interested in your product. You cannot sell your products until and unless you know who your target audience is, where they live, what they like to do, how much money they make, what their lifestyle and personality are like, etc.

Choose your Promotional Methods Wisely

In order to generate sales, you need to have a good promotional plan which will help you present your products to the target audience. There are a number of ways through which one can promote their business, but you need to pick according to the nature of your business and the audience you are targeting.

Some of the methods include an informational website, a blog, industry events, Social media, speaking engagements, current customer referrals, pay per click (PPC) advertising, and traditional advertising.

Make a Sales Funnel

Since now you know whom to target and how to reach them, now you need to decide how to collect information like contact details of potential customers. For this, you can create a Call to Action button either on your website or social media page that encourages prospects to take an action and sends them to the landing page that encourages them to share their contact information, generally in return for some free coupons or gifts or samples, etc.

Use an Email newsletter to build relationships

Since now you have contact details of prospect customers, it's time you make the relationship better with them, so you can convert them from leads to customers. One of the best ways to create consistent communication with your prospects is through an email newsletter.

Leverage Social Media to Connect and Engage

Social media provides various opportunities to the business to create a conversation with the prospects, one can create a Company profile on LinkedIn, page on Facebook, account on Twitter or Instagram or Pinterest, YouTube channel depending upon their target audience and business.

Use your social media pages or accounts to promote your business and generate leads from there.

Once, you have leads in the system you can contact to your potential customers through social media and know more about their likes, dislikes, opinions and can also generate feedback from them. This also creates trust among customers.
Lead generation ought to be thought of as a long and continuous method. If you get an economic system in place using the sales lead tips above, you'll be able to contour the lead generation method and increase your opportunities for business growth.