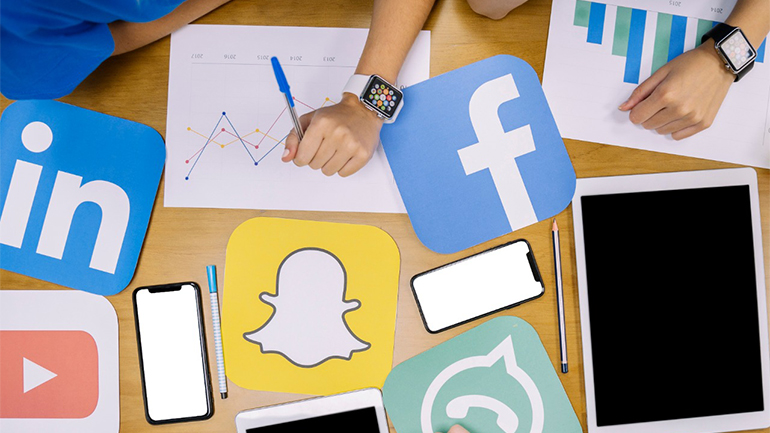 Will the imminent demise of cookies make it harder to track the behavior of anxious viewers on social media? Curious if misinformation and dwindling user confidence make social media an unsafe place for your brand? You're not alone.
Social media can be a tough nut to crack. Rules, opportunities, viewers and value propositions vary greatly from one channel to another - and can shift gears without notice. One thing to conquer those social media concerns is a channel plan - an advanced directive of how your brand manages its content on these developed platforms. It also tells what you should (and should not) do.
Think accurately
Many brands mistakenly believe that they should distribute content anywhere and everywhere to maximize their reach. But reversing your brand's content on every social network, trendy news site and video platform is not a channel plan. It pays no attention to who it reaches, how they may be affected, or how it may impact the business.
Remember: Your social media strategy should define your social media marketing strategy. Evaluate each social channel against your business goals and audience needs. Turn this assessment into an action plan so that everyone on your team knows when, where, and whether they should post on each channel and what their efforts are to achieve.
Here's how to create and implement a channel plan for social media marketing that will enable you to do so.
Make Informed Decisions
The channel-planning process involves three stages:
Understanding the platform's value proposition.
Creating a use case for your brand for engagement, and
Ensuring everyone in your team works from the same set of guidelines. Let's look at each one closely.
1. Value proposition for social media channels
If your content is a good one, then each channel and its core community engagements play a major role in deciding this. Your audience may be open to engaging with your brand in Twitter chat, but can reserve Snapchat for personal conversations. Official long-form content can play well on LinkedIn or Medium, while pictures with memes, mash-ups, and captions are more appropriate for platforms such as Instagram.
It is important to familiarize yourself with the characteristics of each channel and the community associated with it before engaging in dialogue.
2. Standards for negotiating your brand
While your company's goals are important, you need to establish the right dialogue to ensure the right tone, right subject, and content that your audience wants.
Everyone who posts your brand content must understand and align with a set of social media guidelines to maintain consistent voice and quality standards.
We recommend reviewing your company's style guide to enhance your social personality and increase factual accuracy and precision. Including the correct use (and spelling) of specific words - such as company trademarks, product names, personnel, and service offerings.
3. Make your plan
Now that you have the information to determine where, when and how to distribute your social content, planning is easy. Create a matrix of channels that makes the most sense for your brand and note the nuances of engagement for each. When all fields are filled, you have a template that can be easily referenced, updated as needed and shared across your organization.
This can be useful to outline as much information as possible in your team's initial plan when new opportunities emerge or a snap decision needs to be made, one can refer to it. But when you learn what is working and what is not, it is okay to just create or refine your data fields.
4. Make your brand the life of a social media party
No matter how far your business intends to expand its reach, successful content marketing delivery often comes down to being a strategic, systematic and scalable approach. This model ensures that everyone works with the same social media blueprint, but it is not the only way to work. Let us know where, when and how you share your content and what processes you use to spread the impact the influence of your brand.