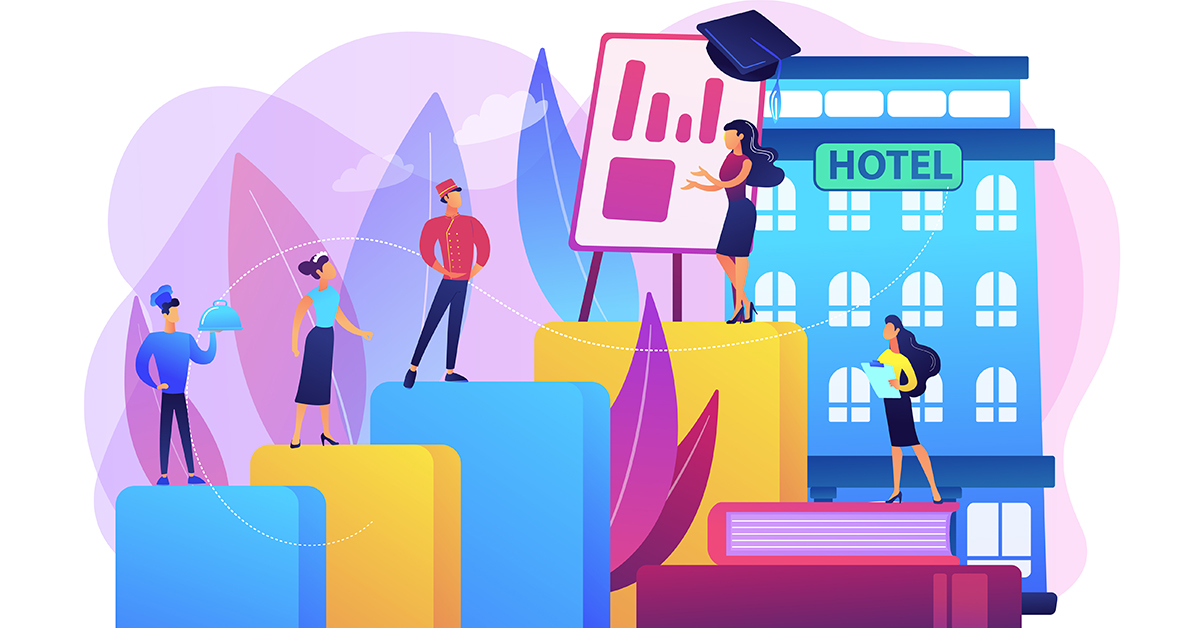 For any business, excellent customer service is a must. But if we focus exclusively on the hospitality industry, then customers and customer services are its whole-soul essence. The most important thing is to keep the guests happy and busy so that your business can prosper.
It is rightly said that is change is the only constant. Constant changes can be seen in terms of technology, consumer tastes and preferences, social conflicts and economy as well as the economy. So it becomes extremely important on the heels to update and serve the people of this industry. This can be a daunting task, but at the same time, strategic actions and timely accountability with the help of hotel digital marketing can produce excellent results!
With increasing digitalization, it is really hard for businesses to survive without adopting digital marketing practices. Here are some tips and tricks for you:
• Improve your website
Various research suggests that visitors spend an average of 6 minutes on a hotel website. Your website should be able to engage, entice, educate and convert the visitor in these 5 minutes!
Use targeted keywords, keep visual media in mind, including videos and images, and important details about accommodation, rates, nearby attractions and more.
In addition, despite many online booking sites, people prefer booking from commercial websites. They often get the best prices and deals on direct bookings.
• Decide your OTA strategy carefully
There are many pros and cons when working with online travel agencies (OTAs). While these contracts are helpful to a handful of hotels, the high commission rate and contract terms may prove difficult for some. But it is advisable not to ignore them completely.
Therefore, you should take advantage of both direct and indirect channels. Take help of OTAs in markets where you have not arrived yet or during a time when trade is slow. Sunder and come up with the best strategy for their hotel business.
• Socialization is Boon!
It is a common practice to use social networks among the majority of travelers while researching and booking. Social media platforms such as Facebook, Instagram and Twitter can go a long way in engaging and educating them.
Some suggestions about this will include: -
Posting relevant content to your local, travel tips, in-the-address advice makes tourists feel like locals. For example: To roam the top 10 places, try dishes etc.
Highlight the fun events in the city
Advertise the specifications of the place
Encourage reviews and pictures from real guests
Attract them to your site for booking
Don't forget to use the appropriate hashtag and important links
Grab customers
It turns out that around 51.8% of travelers who prefer booking digitally use their mobile devices. These mobile friendly sites have to be in the hospitality industry.
Capture dreamers
An interesting research report shows that the average traveler navigates over 20 sites before making a final booking. Use visual media to grab the attention of such dreamers. Upload pictures and videos of mesmerizing scenes, mouth watering food, any special attractions, etc. that arouse interest and help customers from dreaming to booking.
Conclusion:
The hospitality industry is highly competitive. With the help of digital marketing, you can grow your business by incorporating the latest business and empower your brand to stand out from the crowd. Strategize your decisions based on proper research and applied techniques and get the best of it!