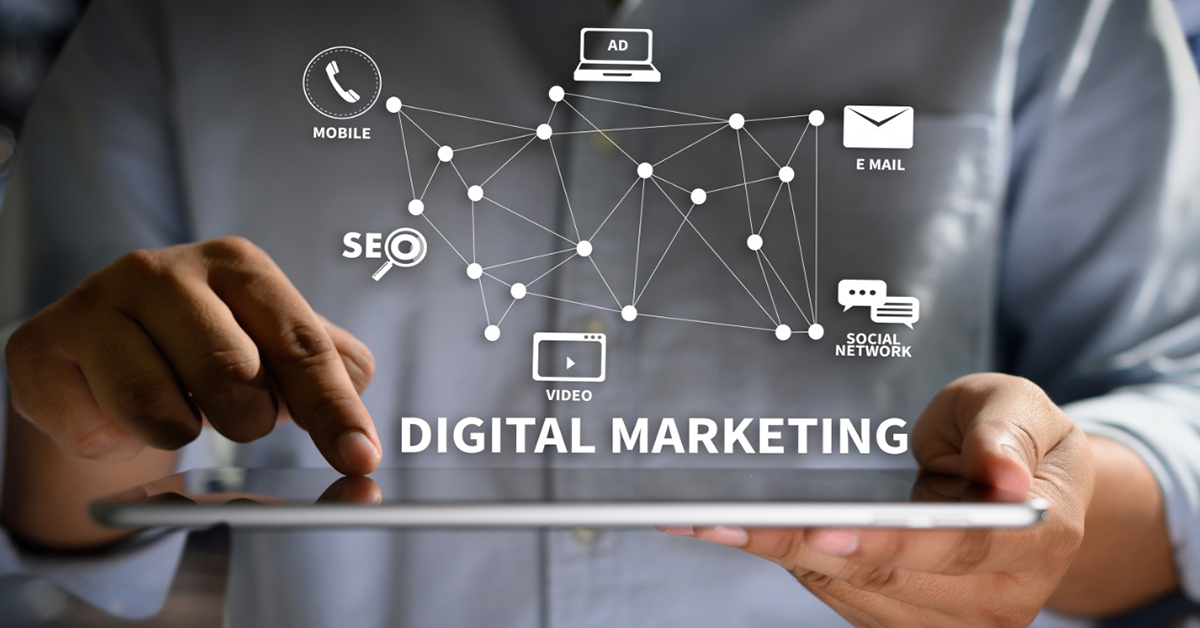 What will you know after reading this article?
This "Digital Marketing Guide for Beginners and Masters" will help you learn step by step about the market landscape and online strategies that you can use to promote your business and build a strong brand.
Being a non-professional, you will learn the basics of digital marketing and its needs in your life. If you are a learner and looking for knowledge about it. Your basic principles will become clear and how they can be applied to grow an online business. Being an entrepreneur, you can increase your sales revenue and your brand value.
This blog will help you to get the most out of the digital marketing world and also help you to create a marketing strategy based on the metrics of your own business and you can also identify the strategy of your competitors and you can create a scalable business plan out of that.
What is Digital Marketing?
Digital marketing is a marketing strategy for branding and awareness through digital channels.
It includes Search Engine Optimization, Social Media Marketing, Email Marketing, Pay Per Click (PPC), Content Marketing, Mobile Marketing, Video Marketing and Affiliate Marketing etc.
Is digital marketing an attractive career option?
In this era, most businesses use digital channels to gain online visibility and increase brand reach among potential customers. Brands also use digital platforms to spread to their existing customers or customers.
A business's online presence requires a website and social media handles to showcase its products and services. Businesses also use online platforms to connect with and educate their potential customers. Businesses use digital platforms to analyze their competitors as well.
So brands need website designers and developers to achieve these tasks. Graphic Designers, Content Writers, Email Marketers, Affiliate Marketers, Digital Marketers and Influencers, etc. so that you can opt for the knowledge for the same and can easily apply for jobs, or work as a freelancer.
Who Can Be a Digital Marketer Without a College Degree?
There is no fixed criteria to be a "digital marketer", you just need to learn digital marketing fundamentals, search engine marketing, Google and other online advertising implementations.
What are the advantages of Digital Marketing?
There are many advantages of digital marketing over traditional marketing and digital marketing in itself. You can target a particular demographic segment, people in a certain age group based on gender, their engagement and interest, etc.
By targeting these factors, you can achieve results that are better than what you would get in traditional marketing. Your ad is visible to a group of people who are already interested in purchasing from you. Unlike the random audience in traditional marketing, only interested people see your ad. You can save advertising revenue by running an online ad because it doesn't expire in a time frame, unlike traditional billboard ads. The same people see it after a certain time. You get the remarketing benefit when you search for a product and don't buy it, maybe it's because of your budget or some other circumstance. You are informed to buy that product or products similar to the same, perhaps at cheaper rates or on some other similar brands.
Search Engine Optimization
Search engine optimization is a process to elevate your business website to the search engine results page.
Top results on SERPs are often clicked by the user and get more business.
Optimization of your business website is essential to be on top. Basically, it is an organic approach to get to the top of the search engine results with the help of two tactics: one on-page optimization, the other off-page optimization.
Social media Marketing
SMM stands for Social Media Marketing and is used on social media platforms to drive traffic to your website and connect with brand audiences to sell.
Social media platforms are also commonly used to post rich content, connect with your audience, gain trust, build loyal following, and run ads.
The hottest social media platforms right now are Facebook, Instagram, Twitter, LinkedIn, Pinterest, YouTube, etc.
Video marketing
When it comes to videos, YouTube comes first in our mind as billions of YouTube creators create content every day.
After television, OTP platforms and YouTube are most viewed by online viewers for consuming video content. TikTok creators and YouTubers are the new faces of video content. They earn by promoting brands as an influencer and through their content.
Targeting people online through video content is in trend these days.