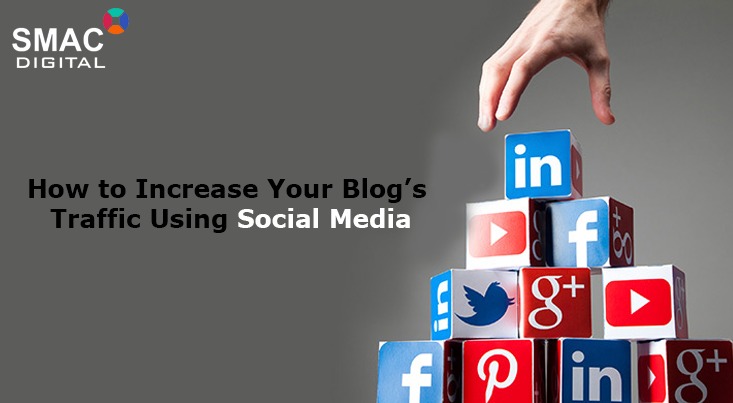 If you take a look at your blog's traffic, along with SEO and direct you will find social media traffic is likely to be among the top three sources. In fact, for most of the blogs, social media traffic is very important than that of search engine and direct traffic. The amount of website traffic you manage to attract from your social media efforts and the level of action you could drive from it depends mostly on how you structure your social media campaigns and the share worthiness your posts. To help you know this better, here are a few important points you need to understand while creating a strategy for driving social traffic and conversions from social media.
Create a sharing schedule
This includes a lot of thinking about what are the most suitable times to share, what is an acceptable number of times to share something, and for how long the content is treated as fresh. It is also helpful to consider frequency and introducing variety. Pre-scheduling of information can be useful to make sure that the information is not shared too often on the same channel.
Profile
The primary step to get started with social is your profile. No matter whatever the social network is, a complete profile is a must. Make assured you fill up all the relevant fields and most importantly, that you provide links to all your sites. On Twitter, I would suggest you write down your website address in the description so that people can easily see it. On LinkedIn, you can even personalize your links. It's easy to do and can make a huge difference, by seeing a company website might not attract lots of people to click on it.
Join Different Social Networks
Traffic from social media networks is at its most useful when you use more than one social network platform. It is best for every marketer to try out several social networks than the usual once, in order to estimate which one might bring you more traffic. Though do consider where your readers are, it is also important for you to focus time and efforts on platforms where they are engaging.
Post Regularly
Once you begin updating posts on social media, it is important to keep it up regularly and be consistent. Your traffic from social media will not be as much as you think unless you keep updating and engaging regularly. Don't be a bot, behave like a human on social media i.e, don't just post links to the website all the time, but also use images, text only posts, videos and even some posts that don't have anything common with your business. It might not get you traffic, but by only posting links you will put most people off by being too salesy.
Do not share the same message twice
This may appear to be conflicting with the whole approach, but in fact, it just means outline the information that you are sharing in a different way, so it does not appear as exactly the previous post, as this will be tedious for followers on the social network.
Post links to your blog posts
Posting links to important resources on your blog is one of the best ways of getting social media traffic. Whenever you write a blog post, new article or have a new resource on your website, make sure you post it on all of your social media profiles. However, don't simply post the link and the title rather try to write a short description that will make users want to click on the link to read more. You could also engage your audience by asking a question within the post so that you can also attract more often times which leads to more traffic!
Engage
The hidden sauce to social media success is engagement. By engaging regularly with an audience on social media networks, you will drive more traffic to your profile and updates, which ultimately increase the traffic. Liking, commenting, sharing of other people's posts, asking and answering questions all help increase engagement.
Optimize content for different networks
Various social media websites have different intensities, and these should be used when sharing the same information more than once. For example, it is explained that some sites, like Google+, allows for more content in the post, while other platforms like Twitter display images in a helpful way that make them more noticeable. Being aware of this and using it to your advantage is important when following this approach.
Use High Conversion Keywords
The puzzle's on all social media networks as specific keywords generate more engagement than other keywords. They attract more clicks than usual and also get more exposure. Using them effectively in your social media updates can increase the perceptibility and effectiveness of your posts. Here are few high conversion keywords for popular social networks
Google+ – Promote, Share, Increase, Discover, Create
Facebook – When, Where, Tell Us, Inspire, Deals, Submit, Warns, Discount, Amuses
LinkedIn – Created, Increased, Improved, Developed, Reduced, Researched
Twitter – Follow, ReTweet, Social Media, Check Out, New Blog Post, Help, Top
Use Short and Concise Updates
Expert says that smaller updates will attract much more engagement on social network platforms as compared to the one which is longer. This is possible because social network users will have very short attention spans and they usually don't have time to read detailed and long posts.
Use hashtags
Hashtags are used on most major social networks – Facebook, Instagram, Google+, Twitter, etc. Hashtags can help improve your traffic by making your social updates discoverable more quickly. It is better using no more than two or three hashtags per update, as too many #'s will put off some people. Consider hashtags which are trending for that day and use them in your updates if it is possible. There are a lot of people searching for those hashtags, so your updates have better chances of being visible.
Use a Social Media Friendly Website Structure
The structure of your site also has a direct impact on the number of shares you get and a number of followers you manage to attract on social media. Most of the times, users find your website either through social media updates or from organic search results. So make sure that you need to have a website structure which encourages visitors to share your content and follow your different social media.
Post at the right time
The time when you update a new post can have a huge influence on its performance. If you post at the right time, more users will see it and therefore, you will get more engagement which leads to more traffic.
Add social sharing buttons
By adding social sharing buttons to each and every blog posts, you make it much easier for your visitors to share your content with their own friends and followers on social media. This way, you can improve your reach within social media with minimal efforts on your part and more audience will be able to see your link and therefore, drive more traffic. Driving traffic and conversions from social media platforms requires a combination of tweaks and perks to your posts and few structural changes to your website. At the same time, you need to keep an eye on your social media stats keenly to understand and analyze which content is performing good and how can it be leveraged to increase your overall social media traffic and engagement. If you can sort this combination right, you can create a sustainable stream of high converting social media traffic to your blog or website.