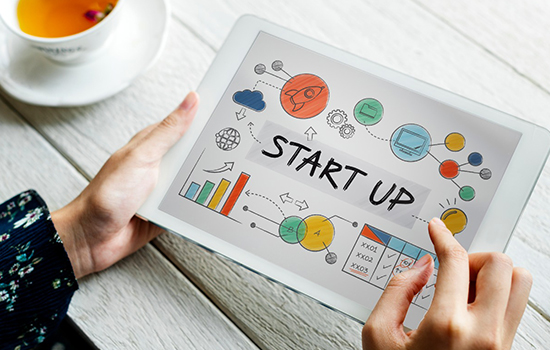 Social media marketing is a particularly profitable activity in the recruitment industry because a new client win can take years of extra work…Businesses can secure a placement fee with a stream of inactive candidates who would otherwise have missed the trade. Either way, it is not difficult to see how these approaches can repay the investment multiple times, so it is important to ensure that the strategy is up to scratch. An incremental placement fee in the year will usually reapply the full cost of implementing these recruitment marketing ideas, this means that it is not a brainchild for any recruitment agency, which has little money to invest in the business.
Challenges faced by Business Owners
If you have been in recruitment for any long time, you will probably relate to the notion that recruitment businesses are always less than anything. Either they have a large pool of candidates to work with, but the lack of a client leads to that candidate being completely exploited. Or they have more business coming in because they can handle in part, because they lack a candidate in the market and cannot simply present enough quality candidates to complete all the assignments that they are winning. .
Talk to the owner of a recruitment business and you will always hear that they are struggling to implement recruitment marketing ideas that can help them address one or the other of these issues. It is rare to hear about a recruitment agency that has the right balance between customer wins and candidate access - and if a business is in that position today, chances are it won't be a few months from now!
So we have done extensive work with recruitment businesses around the English-speaking world, in this post we want to share the perspectives we have generated with tremendous ROIs from modest investments in social media marketing. By sharing these ideas with you, we can inspire you to see social media as an important component to addressing lead generation or candidate flow issues that you need to tackle with your business.
Ways to market your Recruitment business on social media
When you talk to our team about any of our case studies, you will quickly note that we always focus on influencing the two key metrics so that we can get quick and concrete results. Predominantly, we want to ensure that our recruitment audience on social media quickly reaches our target audience, whether it is candidate-centric or customer-centric. If your ideal candidate or client is not seeing your update and is engaging with personal recruiters in your recruiting business or your team, then the possibility of turning social media into a key candidate or client lead stream is minimal.
But access without conversion is just brand visibility and it doesn't pay the bills for a recruiting business, especially with the small and medium-sized recruiting businesses we usually work with. So what do we want to focus on, to invest social media marketing as a core business activity for the recruitment business, is ways to reach new customers with prospects (meetings, calls, etc.) or in a regular flow of inactive candidates - both can then be tracked through placements.
Where conversion is important, there is an end goal that you want social media to deliver for the recruiting business and then refine everything you do to ensure that the end goal is met. Particularly interesting in the recruitment agency field is that many business owners will incorrectly assume that social media can only be a source of candidate flow. More senior decision makers need to win from the business, assuming they are not active on social media and therefore cannot operate in this way. If you take one thing from us while sharing these information, I hope it will be that this opinion is being told well and deprives your recruitment business of a significant and consistent flow of hot leads!
WHAT SHOULD RECRUITMENT BUSINESS OWNERS DO NEXT?
We hope you will take us away from sharing this view, the first is that the results achieved by recruitment businesses pursuing these types of strategies without having a systematic approach to researching and attracting ideal prospects to engage with the agency on social media at first, they could never have been achieved. In addition, results alone do not produce: you must have a conversion mechanism that allows you to take people who are now connected with you and convert them into those who are now your sales funnel or Moving into the hiring funnel.
We hope this Blog is helpful and if you would like to know deeper information of how you can generate candidate or client leads in this way, you can Contact Us.