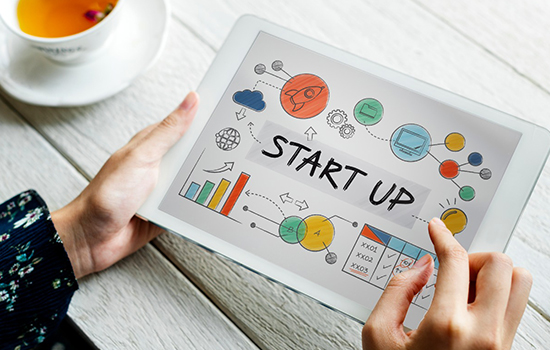 Gone are the days when having a website, and investing in some pop-up ads were enough. Post-Covid times have forced every industry to go online, the most prominent example is schools. You can imagine where we are not able to normalize our education completely and how much impact every industry had of COVID.
With this shift, consumer behavior changed significantly! how? A study revealed that 93% of consumers now go online to check reviews of new products before making any purchase.
Utilizing data and digital marketing to comprehend and enhance your customers' purchasing journeys is crucial in this situation. This guarantees that your company keeps moving forward at this time of upheaval and uncertainty.
Here are some important lessons to remember in order to maximize your digital marketing efforts and increase your online sales:
Be present where your clients are-Wisely select your social media presence.
Extend your Brand's presence beyond E-commerce, follow your consumers where you can catch them subconsciously. Try to feed the relevant information, try to make it attractive and catchy.
Your digital marketing approach must include social media as a significant element. It's critical to have a thorough grasp of them in order to choose the best social media platforms for your company:
Your available goods
intended audience
significant characteristics and user activity for each social media network
Make an impression on social media and keep it short.
On average a person is scrolling approx. 90 meters of content daily so it is very important to make your business' their first encounter. According to studies, the average consumer starts to lose attention after eight seconds on average. Consequently, your writing must be concise and to the point.
Use the following rules:
Make and share videos that are no longer than two minutes.
Hook viewers in the first five seconds of your videos!
Use many social ad formats, including the carousel
Follow the 20% text rule.
Optimize the content for your Audience.
We are in a world where you find every other person scrolling their phone. This makes every company enhance their user experience when using a phone. Social media networks try to keep up with society's transition to this new way of life. The renovated Facebook store and Instagram shop are excellent instances of social media platforms that have been updated to go along with the current rise in online buying.
Plan your search strategy & provide your client with a solution when they need one.
Customers are constantly looking for a fix for their issues. Every search is a deliberate and motivated effort. When deciding how to approach search, whether sponsored search or organic search, this is the most crucial realization.
You must make sure that you are available to provide a solution. You must accomplish it more quickly than your rivals and direct potential clients to your website.
Frequently communicate with your client.
Transparency is essential in the digital age. In situations when face-to-face contact is scarce, trust is particularly crucial.
Maximizing customer experience and making sure your brand reputation is as good as it can be to eventually increase sales requires first earning people's trust, followed by delivering on your promises.
There are several strategies for building trust on your e-commerce website, including:
making sure accessibility
establishing a positive initial impression by encouraging user reviews.
We hope our top advice on increasing your online sales using the appropriate social networking networks, a solid search approach, and an effective online sales platform has given you some new ideas.
Keep in touch with us for additional information about digital marketing. For regular updates you can also follow us on Instagram & Facebook