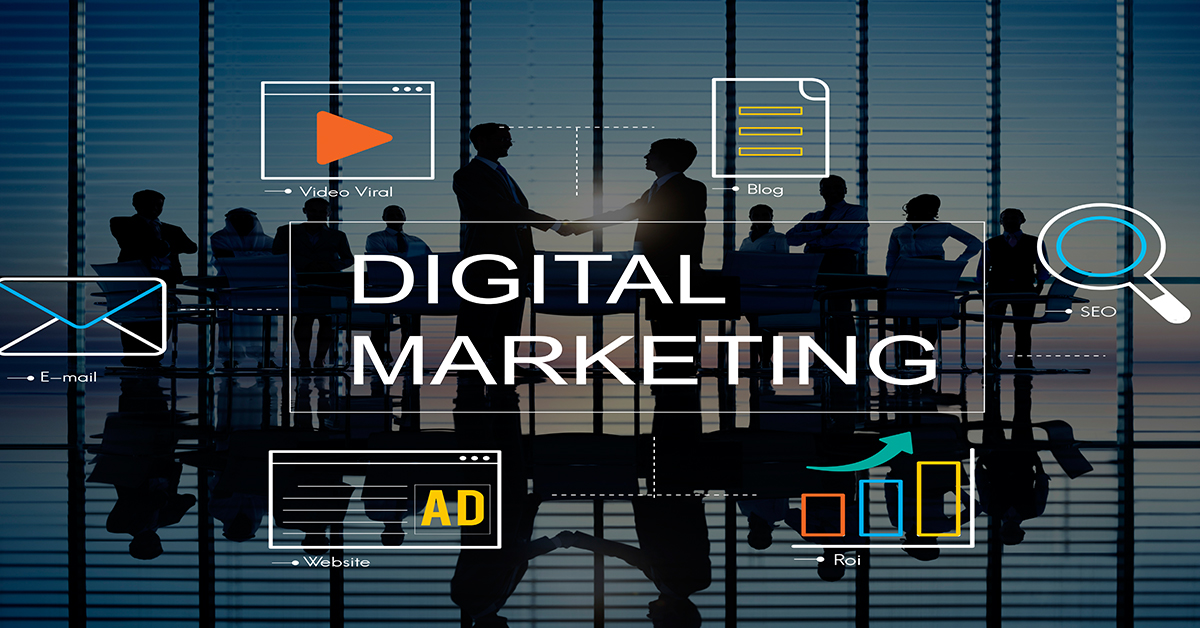 Where would you start if you wanted to develop a digital marketing strategy? This is still a common challenge as many businesses know how important digital and mobile channels are today to acquire and retain customers. Yet they do not have a unified plan to support digital transformation and growth of the company, and effectively engage their audiences online.
If your business does not have a strategic marketing plan, you will suffer from the major problems highlighted below in this article and you will lose out to competitors who are more digitally knowledgeable.
For every major problem, we will also recommend marketing solutions and next steps to help you optimize your marketing strategy to win more customers.
What is digital marketing?
Digital marketing, in particular, refers to 'achieving marketing objectives through the application of digital technologies and media'.
Digital technologies and media include:-
Company Website
Mobile apps
Social media company pages
Search engine
advertisement
Email and Automation
Digital partnership with other digital companies
However, to be truly successful, digital technologies must be integrated with traditional media such as print, TV, and direct mail as part of multichannel marketing communications. More importantly, now more than ever, you need to be able to demonstrate the value of your work.
Major Reasons You Need A Digital Channel Strategy?
So, if you don't have a strategy yet, or maybe you want to review which business issues are important to include in a strategic review, we've determined the major most common problems, if you don't, that in our experience arise if you don't have a strategy.
You are directionless


We think companies without digital strategy (and many do so) do not have a clear strategic goal of what they want to achieve online in terms of acquiring new customers or building deeper relationships with existing ones. And if you do not have goals with SMAC Digital marketing objectives, it is likely that you do not have enough resources to reach the goals and you do not evaluate through analysis whether you are achieving those goals.

Existing and start-ups will gain competitive market share

If you are not devoting enough resources to digital, or you are using an ad-hoc approach with clearly defined strategies, then your contestants will eat your digital lunch!




As a member of SMAC Digital, we will keep you updated on the latest trends and innovations in your field. So you can stay ahead and not stay behind.

You Don't Know Your Online Customers Well

It is often said that digital is the "most measurable medium". But Google Analytics and similar journeys will tell you, not the visitors, what they think. You need to identify your weak points and then use other forms of website user feedback tools to address them.

Digital does not have enough people / budgets that value it

Inadequate resources will be devoted to both the planning and implementation of e-marketing. There is likely to be a lack of specialized specialist e-marketing skills that would make it difficult to respond to competitive threats effectively.




As a member of SMAC Digital, you will have access to strategy and planning tools, including performance and digital maturity benchmarking, and regular marketing data reports, so you can track your position in a competitive landscape.

You are not optimizing

Every company with a website will have analytics. But many senior managers do not ensure that their teams review and take action on them. Once your digital marketing strategy enables you to get the basics right, you can progress to the continuous improvement of key aspects like search marketing, site user experience, email and social media marketing.
Change your marketing strategy and accelerate your results today with SMAC Digital
So, the good news is that there are powerful reasons for creating a digital strategy and changing your marketing, which you can use to convince your colleagues and customers.
If you want to integrate your digital marketing, SMAC Digital membership is a no-brainer. We have options to suit small and large businesses, plus consultants, agencies and individuals, so that you can hone your skills and grow your business.
Our tried and tested marketing structure has proved to be the driving force for businesses investing in digital marketing to reach their goals. If you have any questions about membership, or just want to get more information about what's on offer, why not book a consultation?
So, contact SMAC Digital today to see a boost in your Business.